Cook outside in Style with a custom Outdoor Kitchen
Now good times and great food don't have to be limited to the interior of the home. Move effortlessly from indoor to outdoor living with a custom outdoor kitchen and fireplace. Not only is it a functional space to entertain guests, but our outdoor kitchen and fireplaces are eye-catching showstoppers. Put your home on display while gathering with friends and family.
Customize your outdoor kitchen with weather-resilient powder-coated cabinetry, countertops and high-end appliances to craft your desired outdoor living space. Don't settle for the typical barbeque area out back; select from a comprehensive collection of sleek options for an outdoor kitchen that wows.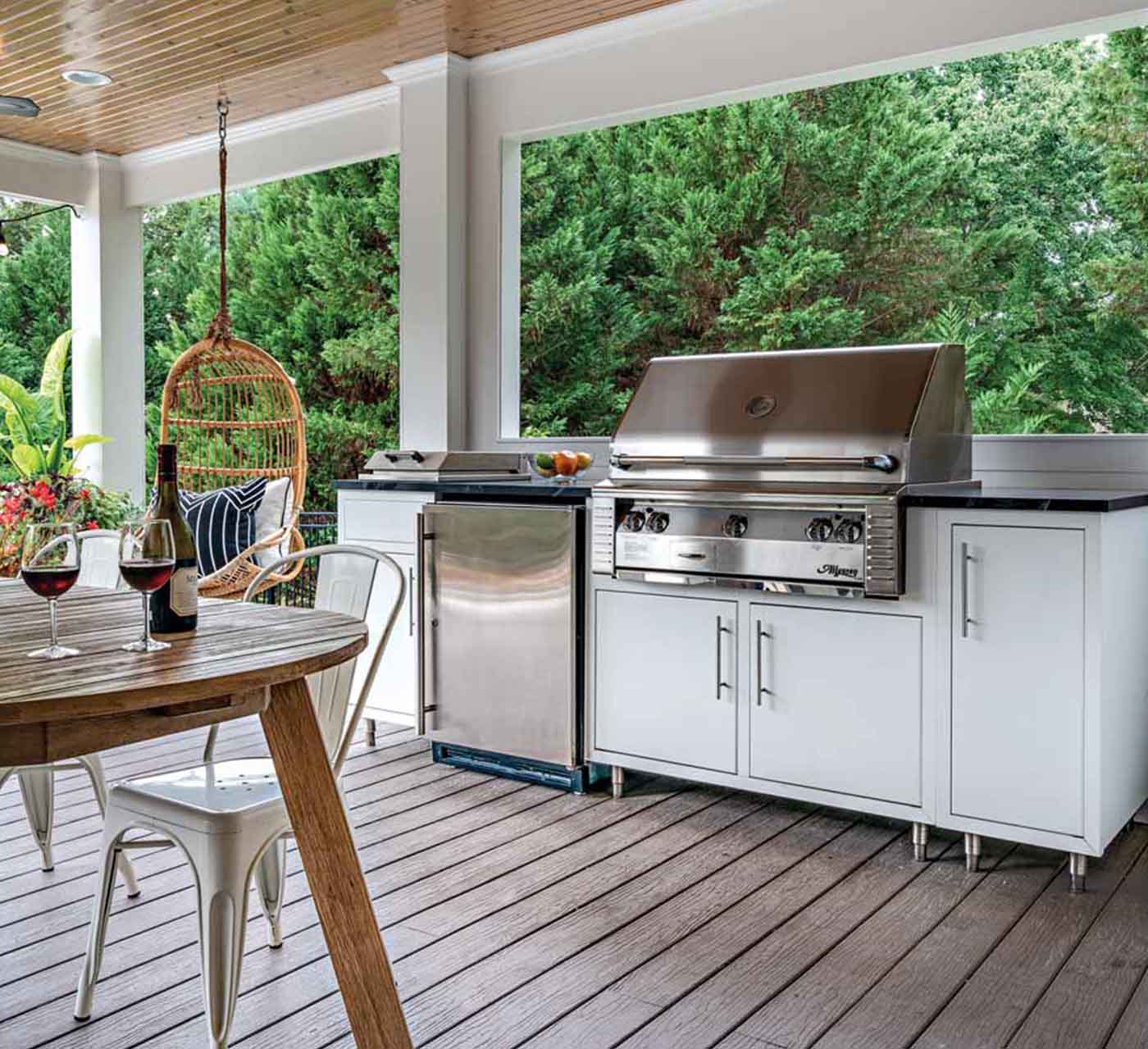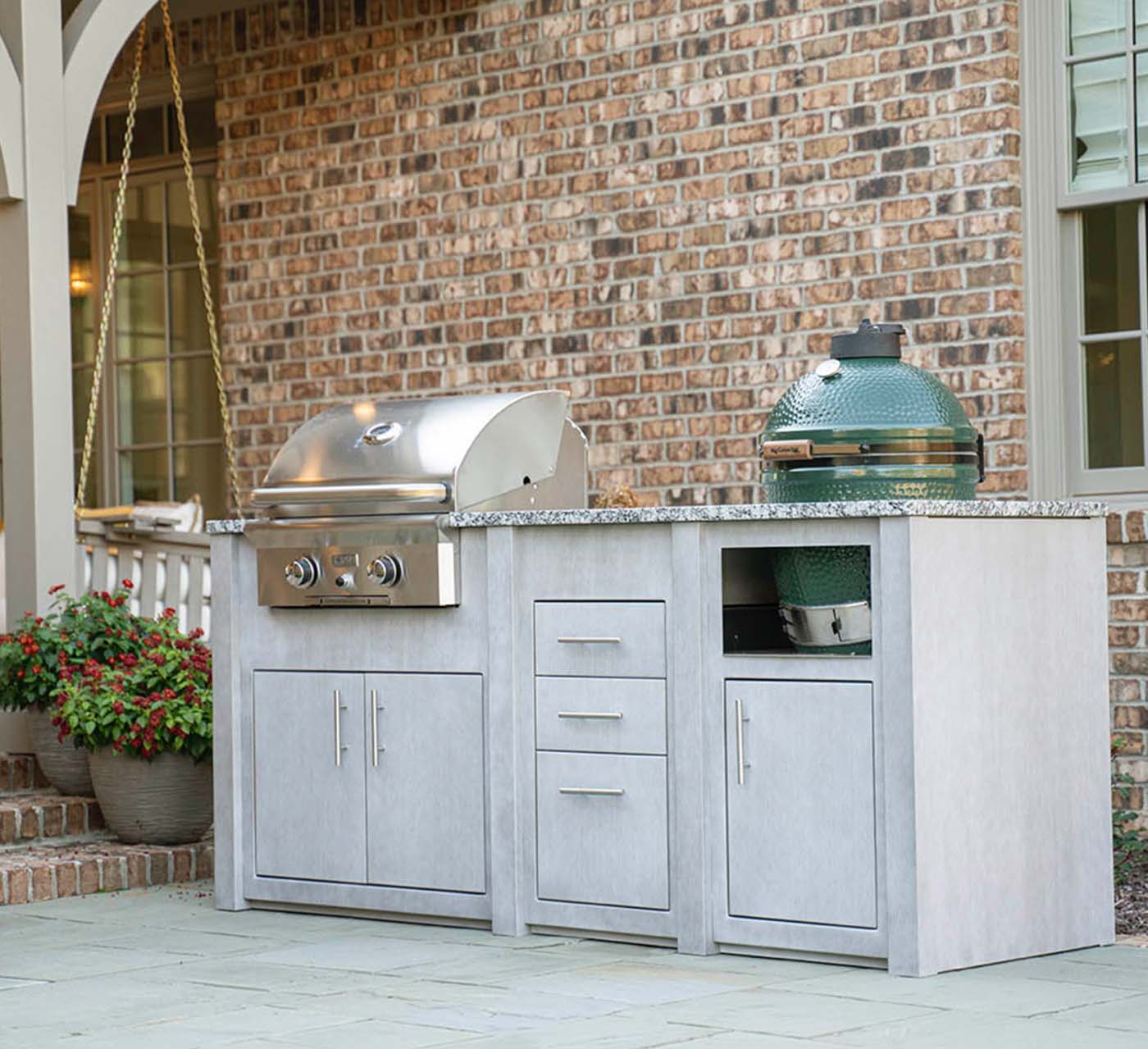 We've got your back, every step of the way
Looking at all the available options for your outdoor kitchen but still not finding exactly what you're looking for? At HomeFlame, we understand that sometimes the best option is to create a custom outdoor kitchen. With our help, you'll have the perfect kitchen—unique to you. We make designing your outdoor kitchen simple. To get your custom kitchen ready to finish with stone, brick, stucco, decking, and tile, we have a 5-step process.
Let's get started on your project today.
Call (919) 823-4014 to learn more about our outdoor kitchens and fireplaces and discover the HomeFlame difference.